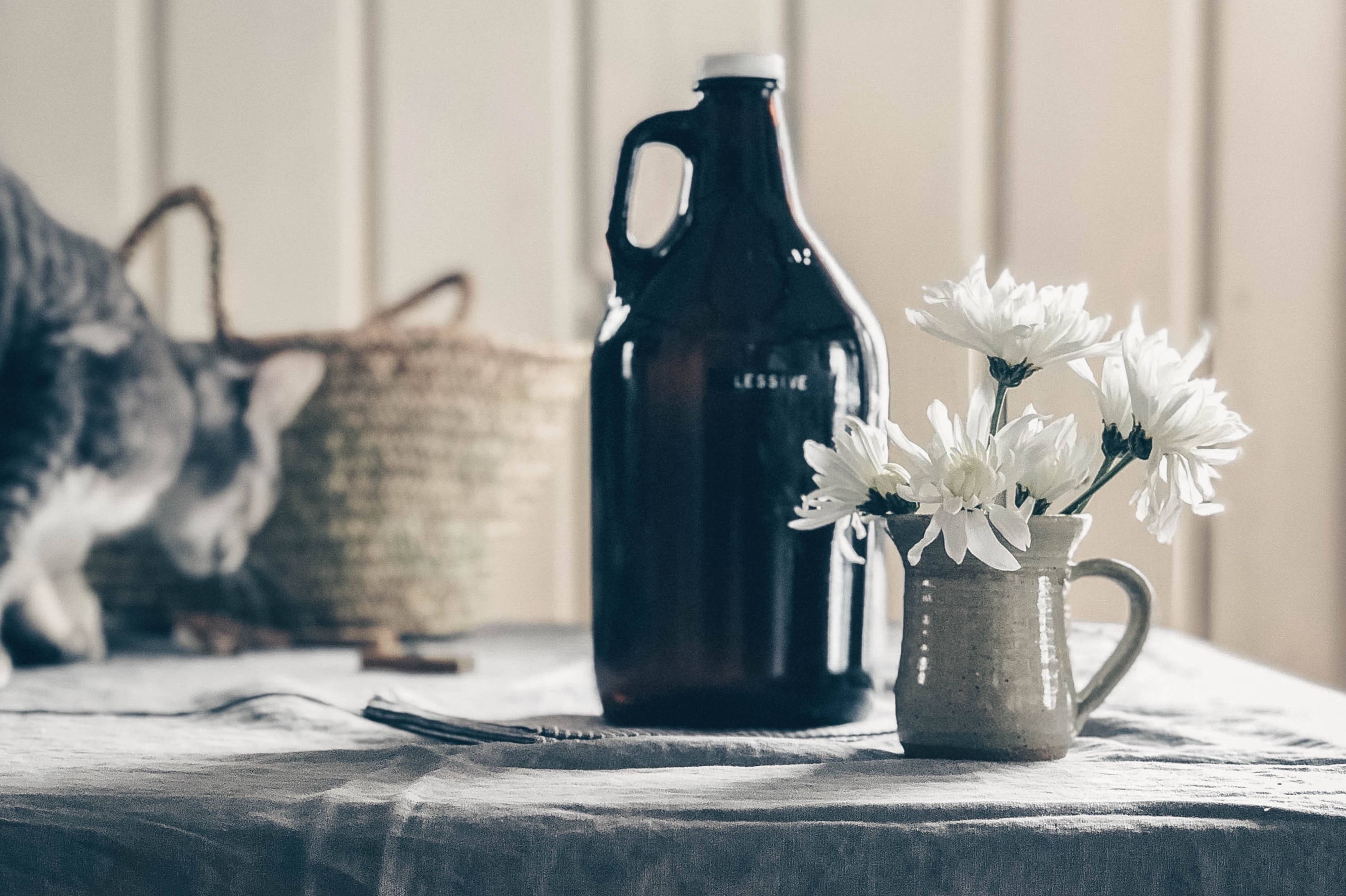 Homemade detergent recipe with Marseille soap
Making household products is yes, yes and yes!
Because not only is it eco-friendly and economical, it's also super efficient!
It's been a while since I shared with you my little DIY projects...
Today, I wanted to talk to you about a must / unmissable: homemade detergent, based on Marseille soap.

I therefore share with you a well-known recipe, which has proven itself. My washer only runs on that. This detergent is at least three times cheaper than that of the trade and above all, it is part of the "zero waste" movement. It works very well for colored clothes, black or white. I tested it in cold water and it's perfect.


Marseille soap

The reputation of Marseille soap (made with 72% olive oil) is well established, it is probably the most popular of all the soaps in the world. Extra pure and biodegradable, it has been made the old-fashioned way by hand, in a cauldron, for hundreds of years. There are endless recipes on the web for natural cleansers based on this soap, as much for laundry, home, shaving, etc!

Without palm oil, without animal fat, without perfume, without dye. What else do you want?


For the recipe, it is important to use a real Marseille soap, because regular soaps (with added glycerin) will not allow your laundry to remain liquid.
- 30 g of Marseille soap (grated or in shavings)
- 1 liter of water
- 1 C. baking soda
- 1 C. tablespoons of soda ash (soda crystals)*
- A few drops of essential oil of your choice (optional)


*For those wondering, you can find soda crystals in natural health stores like Avril, but also in several supermarkets, in the laundry department;)
It is a non-toxic product for the environment and we like that!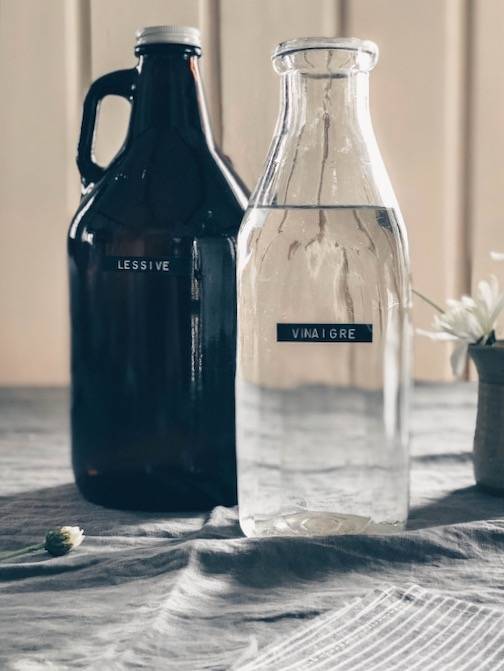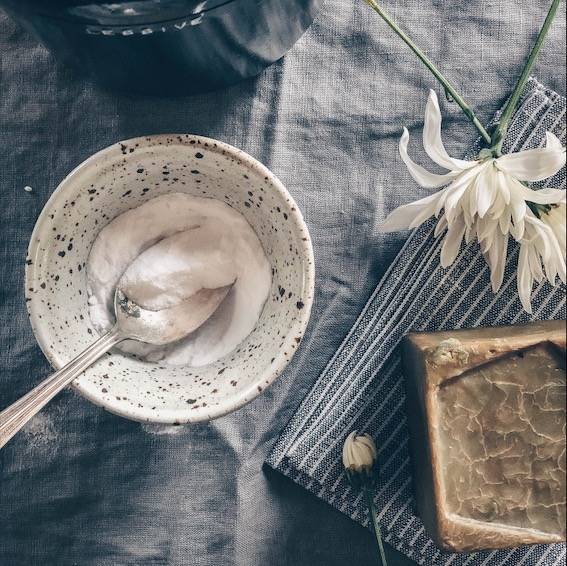 - Boil the water in a saucepan.

- Add the grated soap to the boiling water, stir well.

- Once the soap has completely melted, turn off the heat.

- Remove from the heat, add the baking soda and the soda crystals.

- Leave to stand and stir from time to time to make the foam disappear and so that the mixture does not set.

- Once the detergent is very cold, remove the excess foam and pour into a pitcher.

-Optional: add a few drops of essential oils.

A word of advice: shake well before each use and savor the happiness that comes from a homemade product, made with love!
Looking forward to hearing your impressions ;)
"The real secret of happiness is to take a genuine interest in all the details of daily life."
—William Morris
Ready for natural cleaning?

Read more